It's honeymoon time. Congo. There is really nothing like honeymoon and it's once in a lifetime experience, no couple should miss. Of course, you can plan for romantic trips every now and then, yet honeymoon is so exotic and exquisite. Shouldn't you look sexy, unique and breathtaking, making your partner drool over you? There are many staples to pack for your honeymoon. Don't forget these honeymoon lingerie essentials, which range from providing intimate comfort to extremely seductive. Look hot, compelling and sensual!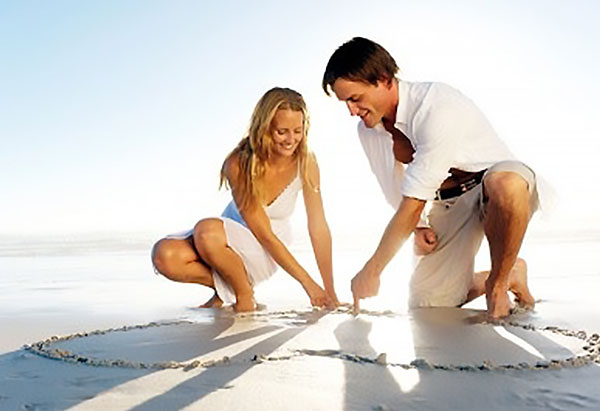 T-Shirt Bra
T-shirt bra is so versatile to give you that perfectly shaped physique. It suits will all styles of outfits. Be it a traditional wear, western wear or an Indo-western apparent, you will get all that attention! For instance, nothing can fit perfectly under the cocktail dresses like a t-shirt bra. Effortlessly grace your appearance with a sexy outlook with this lingerie. Make t-shirt bra a staple in your lingerie collections. Lingerie shopping isn't complete without buying at half a dozen of t-shirt bras.
Tip: Buy t-shirt bras in different colors.
No-Panty Line Briefs
A panty line! Every girl struggle with the 'panty' line. A no-panty line brief is one of the essentials for honeymoon. Many women doesn't really care to pick up the different types of panties while shopping for lingerie. Remember, it is too hard to ease away the panty line. And certainly, is one of the biggest mistakes you make during the most important time of your life. Just like different types of bras, different types of panties do exist to fulfill different purposes.
No-panty line briefs can help you save some awkward moments during your honeymoon. Wearing the  no panty line briefs give that flawlessly sensual and glamorous look during the intimate moments. The panty lines can turn-off your man and you better avoid it!
Tip: Whether you choose online lingerie shopping or visit stores for lingerie shopping, wear same color bra and panties! It's a turn on.
Shapewear
Okay! Shapewear is literally not sexy lingerie, but makes you look sexy with beautiful curves, hiding all those flabs and bulges. This is essential for all women who actually plan for honeymoon after a few days to few weeks of wedding, if not immediately. There are a lot of rituals, parties and ceremonies post wedding that you would be enjoy lavish feast every day. You might just get those love handles you aren't really comfortable to show off after weeks of marriage, which could ruin your outfits. Wear tight fitting dresses, with ease without showing those love handles. Flaunt that flat tummy with shapewear.
Lace Lingerie
Let your partner discover the uncovered with lace lingerie. Lace lingerie is as important as your wedding attire. Wearing lace lingerie makes you feel beautiful inside out. Apparently, it tops the chart of the honeymoon essentials. Comes in a variety of fabrics, designs and styles, you can choose something that looks luxurious, comforting as well as seducing.
Nothing can be a great trigger and turn-on to indulge in steamy hot sex other than lace lingerie. Choose the right color, it's all yours! Give lace lingerie a significant place in your closet.
Tips: Shopping for lace lingerie? Lace lingerie in black, nothing beats it more!
These are just a few ideas to seek some inspiration. Add your own choice and style, pick the choicest lingerie that simply adds to your sensuality, beauty, charm and sexy outlook!