The modern man is taking risks in terms of fashion, his choices are no longer limited by certain parameters, and man has actually become free and more outgoing in choosing his clothes and accessories. Man has become "metrosexual" man. The metrosexual man of today is more concerned about his image, the image that he projects onto the world. The past decade has seen a drastic increase in the men's section – be it clothes or make-up, gyming or dining.
The Modern Man
Thus, the modern man is no longer limited to the confines of his office and house, he has become belligerent in terms of fashion and style as he wants to explore and know more. Clothes constitute a sizeable part of the whole persona as they're the dominating feature. Men use accessories to spice up their look. Shoes, watches, bracelets are some of the most commonly used accessories. Each accessory has its own special character and each accessory brings something considerable on the plate. The correct accessory can take the complete look to another level altogether.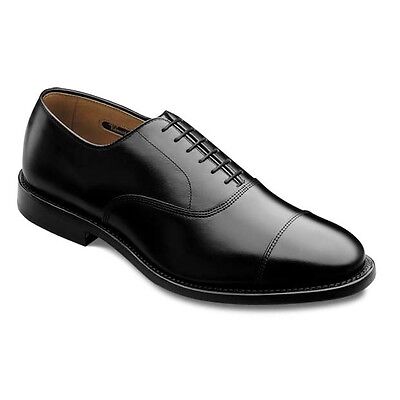 Men – Accessories
Shoes are the most important accessory when it comes to the formal attire. Good shoes make even the most average clothes look regal. So what are the most important parameters to be considered while buying formal shoes? Colour, make, style, and its recyclability. Black being the favourite colour, most shoe styles are available in black. A classic black Oxford brogue will take up any look by notches. Spin-offs for most shoes are easily available these days yet men mostly go to the branded outlets to buy formal shoes. Why so?
Branding
Today brands play a very important role in a man's life. As discussed earlier the modern man or the "meteosexual" man is aware of the fashion industry and takes genuine interest in men's fashion. This being the case a spin-off is completely unacceptable as it does not meet the definition of the modern man. Moreover, the branded shoe outlets not only come with a gaurantee but they also command a certain respect and signify a certain status. Also, statistics prove that wearing branded clothes had shown to improve self-confidence levels in individuals, owning a branded pair of shoes from a brand like Woodland is a morale booster for interviewees.
If an employee wears a certain brand of shoes coveted amongst his bosses, naturally his status is elevated. Same applies for an interviewee, if he is dressed decently but does not manage to wear a good pair of shoes, his first impression is tarnished.
Thus, today buying a good pair of shoes has become a prerequisite, and the modern man prefers durability and comfort.